Products
STS Scheltzke GmbH & Co. KG
Telephone: +49 (0) 6147 50174-0
E-Mail:
Renting instead of buying – machines and devices for a fair price!
You need special devices or a special machine for your project? No problem – we have a large stock and are happy to assist you with the choice of the right components. We can provide you with an interesting rental offer fast and uncomplicated and will take care of everything else.
Questions regarding rental machines/devices? Telephone +49 (0) 6147 50174-0
We are looking forward to receiving you request!
© 2008-2023 STS-Scheltzke GmbH & Co. KG
Up-to-date
Injection-Pump-Container
On behalf of Marti Geotechnik GmbH, we designed and developed… » read more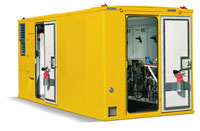 ---