Products
STS Scheltzke GmbH & Co. KG
Telephone: +49 (0) 6147 50174-0
E-Mail:
Welcome at STS Scheltzke – Your specialist for special civil engineering in particular injection, anchorage and drilling technique.
STS Scheltzke GmbH & Co. KG has specialized on high tech mixing plants and feed pumps for injection, anchorage and drilling technique for sophisticated special civil engineering. After intensive planning and development, special machines as series types and system components for professional and efficient application are created in a modern manufactory. Besides that customer specific special solutions and special equipment are also part of the delivery program of STS Scheltzke. The practical approach as well as constant advancement of the model series' guaranty robust machines for highest demands. Special civil engineering machines from STS Scheltzke are used worldwide and can also be rented.
Take advantage of our longstanding experience and chose quality products "Made in Germany"!
Please contact us. You can count on us.
Your partner for injection, anchorage and drilling techniques
STS Scheltzke GmbH & Co. KG
Spezialtiefbau Maschinen
Our NEW products
Mixing-Container - MC 2-1200-E-A-AUT
Mixing-Unit - MSW 63-E-B-HGV
Mix-Pump-Unit - MPS 130-E-C-HA
© 2008-2023 STS-Scheltzke GmbH & Co. KG
Up-to-date
Injection-Pump-Container
On behalf of Marti Geotechnik GmbH, we designed and developed… » read more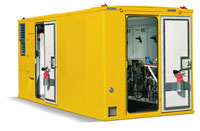 ---